Home
»
website design solutions company india
---
Website Design Solutions India
What is the Cost of a Website Design?
We understand that each and every customer has a different purpose for their website and also clients come with a variety of budgets.
We offer a scale of website design solution so no matter what you want out of your website, you are bound to find a website design solution here to fit your needs.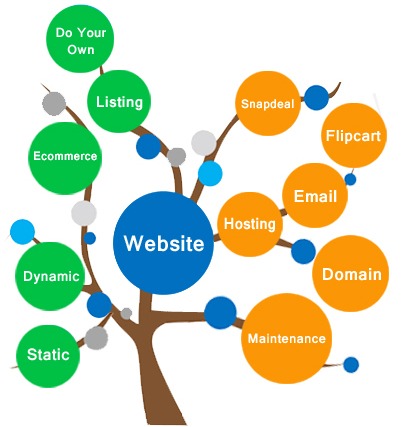 This is the option with the least cost associated with it.With this option you can purchase a readymade design template from us.There is a variety of template options available.This template has a CMS system using which you can enter your own content in the website.This option costs from Rs 750 per month.
This option is basically the same as above but is available only for a few industries.This option costs from Rs 4500 per year. In this option we enter the content for you however the design is fixed and cannot be changed.
The industries for which this option is available are Transporters, Hotels, Alternative treatment centre(homeopathy, ayurved, spa etc) and Engineering companies
3) Static website template
With this option we show you a few designs out of which you can select one.We will do limited customisation of the design.Depending on the Number of pages this option can start from Rs 7500 for the 1st year.
A custom design option is also available where the complete design is customised and is specialy made for you.This is for companies who are looking to create their brand.The cost for this option is more and depends on your requirements for customisation.
4) Dynamic functionality/website portals
These are websites which require functionality to be built in the website.
For eg. Job portal,Matrimonial portal,Tour &Travel website.Hotel booking website etc.The costs of these portals are variable.Please contact us for to discuss your requirement and get a quotation for dynamic websites.
A website where you sell your goods online and accept payments. Again, the cost of this varies a lot depending on the functionality and the number of products.However a basic ecommerce website can be developed for Rs 10K.
Apart from the standard website design solutions there are a few additional services which are required by each and every website.
We have one of the cheapest in the industry.
If your business needs to keep your website uptodate but need someone to do it for you,this is the solution for you.Prices start at INR 999/month only.
In this service we can maintain your flipkart,amazon,snapdeal and ebay accounts for you,while you concentrate on the operations of your business.Speak to us for more details.