Home
»
Bulk SMS Marketing Services
---
Bulk SMS Service Provider
We are Bulk SMS Service Provider and Also Offer Managed Bulk SMS Marketing Services
In today's world bulk SMS marketing becomes a cheap and reliable marketing tool.One can communicate their message to a group in a short span of time using bulk sms.Your customers are more likely to have a mobile phone than an email account.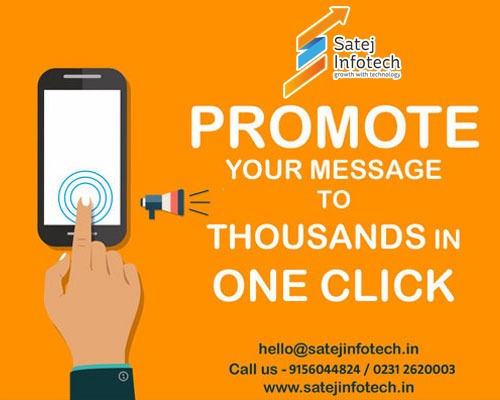 Benefits of SMS V Phone calls:
Feature Of Our SMS Messaging System
Where can we use this messaging service?
Our SMS gateways are reliable and our solutions are designed to take care of small and medium sized businesses needs.We also provide a managed SMS marketing service for busy entrepreneurs.
Cheap And Affordable Bulk SMS Packages
This service is ideal for clients who send sms to large databases on an irregular basis and would prefer to outsource the actual sending.
Satej Infotech will upload your opt-in database (proof that this is an opt-in database will be required) and send your SMS messages for you for a small fee.