Home
»
Social Media Marketing Company In Pune
---
Social Media Marketing Company In Pune
Social Media Marketing Company in Pune – We are a result focused Social Media Marketing company and our services will help increase your brand awareness, better customer relationship and increase website traffic. We will assign you a dedicated professional social media manager who will be working on your social media channels. The manager will work closely with your team members and understand your requirements and build the necessary strategy.

What we do as a Social Media Marketing Company in Pune ?

Our main aim is to ensure that your customer needs are met and there is growth in your business. We leverage the latest technology to convert a user to a loyal customer. Whether it is the architecture or the functional navigation, we develop your connection with the customers and help in the growth of your business.
Better Relationship with Customers:
We ensure that we keep your audience engaged (through likes, comments, etc) on your social media posts. This will help build a strong relationship with your customers and eventually they make a purchase from you. The more engagement you have with your customers, the stronger will be your connection with them.
Increased Website Traffic:
An increase in website traffic means an increase in your leads and sales. Our focus will be to develop social media campaigns and advertisements that will drive high traffic to your website. Also, to increase conversions, we make use of retargeting ads to be shown to the recent website visitors. This will enable your brand to be in their memory and lead to conversion.
Whether you are trying to improve the reach of your Facebook posts, increase the followers on Twitter or interact with users on Google Plus, our team at Satej Infotech will provide you with the right insight to get the best results.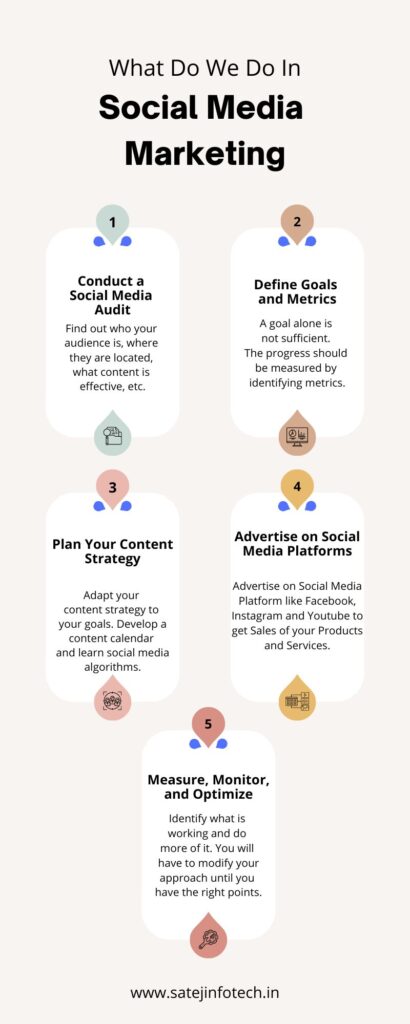 Why Choose Satej Infotech – Social Media Marketing Company in Pune
We create customized websites that will offer you the following benefits;
Q-10, Morya Gosavi Raj Park Phase -1, Keshav Nagar, Chinchwad, Pune – 411033 Maharashtra, India
Pune is the second largest city in the Indian state of Maharashtra and the nineth most populous city in the country .
Pune is also a Major IT hub with companies like Wipro, Infosys setting shop in Hinjewadi. Apart from Hinjewadi a lot of IT companies are in the Vimannagar area of the city.
[contact-form-7 id="120" title="Contact form 1"]