5 Changes That Will Increase Your Online Sales By 100 Percent
You have a website but do you get business from it? If you are reading this article then your answer probably is No or Not Much. The next question is "How to improve your website performance and increase the business you get from your website?" Well there are a few things you can do to make your website more user friendly and increase business enquires through it, these are well kept secrets of web designing companies: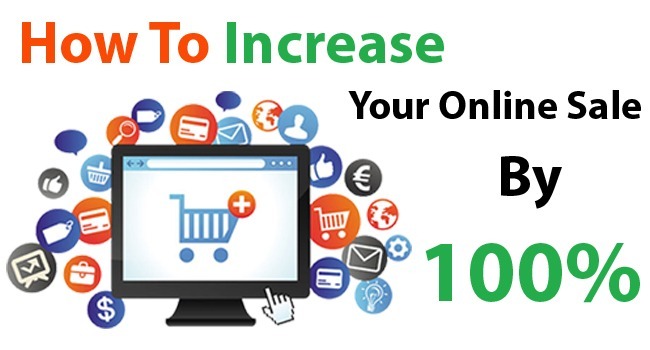 1) Make Your Website Responsive
With increase in smart phone and tablet user it makes sense to make your website responsive. At present mobile phone users in India account for 11% ecommerce sale which is likely to increase to 27% by 2017. CMS systems like Wodpress have features which akes it easy to design a responsive website.
People prefer watching video over reading long and boring text, don't you? Video's have the ability to convey tons of information in a short period of time. Consumers are more likely to buy a product if they watch a product video as compared to boring and lengthy product description.
StacksAndStacks.com reported that visitors were 144% more likely to purchase after seeing a product video than those who did not.
You can have customer testimonial video's, product video's or even a tour of your factory can help customer make their final buying decision in your favor.
Another pressing reason for having video's is google love videos and your website may get a higher ranking if your video is properly optimized.
3) Decrease Website Loading Time
40% of users will abandon a website if it takes more than 3 seconds to load. 79% shoppers say they will not return to a website if they are dissatisfied with its performance.
You can take a few steps to improve loading time of your website. You can optimize your database by adding an index, use caching, use content delivery network and limit the no of share buttons you use.
Include customer review, why? We take opinion from our friends, neighbors and peers before we make a purchase. Review about products from past customers speed up the buying process.
5) Make It Easy For Customers To Contact You
Decrease customers from leaving your website by making it easy for them to get in touch with you. You can do this by displaying your customer care no at the top of the website; provide customers with live chat option and by including customer enquiry form.
You will see increase in sales and returning customers if you are quick in answering customer queries.
Is there anything else that will help a website generate more leads? Please share your opinion and experiences with us.
Discuss Your Web Design Requirements With Our Company
Satej Infotech is a Web Designing Company in India. We have marketing offices in Pune and Mumbai.. We create websites that not just look good but get you more customers. We not only have web designers and developers but also have online marketing experts in our team and they all work in tandem to make your website a powerful online sales tool. To discuss your requirements speak to our web design company today!
Contact us today to discuss your requirements.