Google Launches New Design Portal for Mobile App, Website Developers
Today, internet has taken the world by a storm. Internet has become the most powerful tool and having presence online has become the need of the hour. You can boost your business by having a presence on the internet and one best way to do it is through Web Designing. In fact, it is imperative that as a responsible business owner you upgrade your presence online, with the help of a responsive website design. Website design India has also seen a sea of change in the last few years and 2016 is considered to be the right time to make use of responsive website design to boost your business. Satej Infotech Pvt Ltd is one of the best website designing company in India. With a team of experienced and dedicated professionals they ensure that you achieve your business goals smoothly and quickly.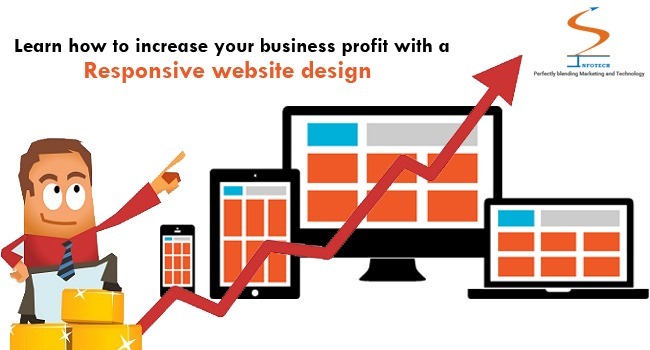 Responsive Website Design is a method that involves coding and designing a website in such a manner that it provides a user with optimal viewing experience. A Responsive website should enable a user to read easily and navigate the entire website with minimum panning, scrolling and resizing on desktops and mobile phones.
What Are The Advantages Of Responsive Website Design For India?
A good Responsive Web Design enables a user to have an excellent experience while reading the content on the website. It enables a user to browse through internet from any device such as desktop, smartphone , smart TV or tablet. Responsive Web Design ensures that a user does not have to scroll or resize to access your website from their device.
The content on a Responsive web design moves freely on all devices and across any screen resolutions. For instance, a user gets the same experience of browsing on the mobile as well as a desktop with the help of Responsive web design.
With a Responsive web design, you can have only one website and one SEO campaign running on desktop as well as mobile. This enables you as a business owner to manage your campaigns well and have better strategies rather than having separate campaigns for desktops and mobile thus saving money and resources.
Having the same campaigns running on all the devices is a lot cheaper than having 2 different sites. Websites designed separately for desktops and mobiles can cause inconvenience to your website users and may cause them to use your competitor's website instead. Responsive web design will enhance your SEO efforts by directing all the traffic to a single website through any of the devices which will be profitable to you in your business.
To sum up, it can be said that Responsive web designing will not only make your life simple but also add to your business profit.
As a web designing company in India we ensure that that the website's navigation elements, screen-layouts, text, images, audio/video players and other UI elements re-adjust themselves on a variety of devices. Thus, one need not spend extra time and money in creating and maintaining one "mobile-site version" and another "desktop-site version" of her website.
For your responsive website design requirement call us for a no obligation chat on +9156044824 or email us at admin@satejinfotech.in . If you like this article and think if will be of use to others then please share this on your facebook and twitter accounts. Thanks in advance.